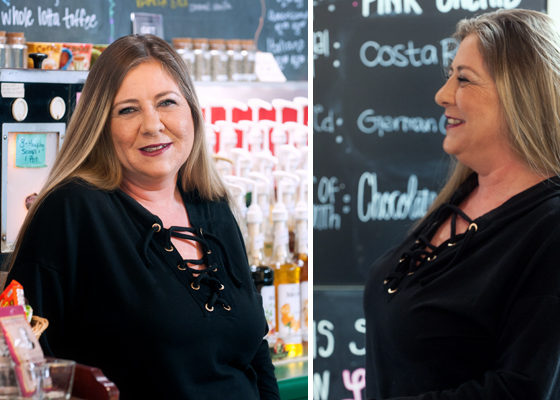 Barista
Rosemary
Favorite Drink -Toffee Coffee Chiller
Favorite Coffee Quote - "I do not play well with others before coffee."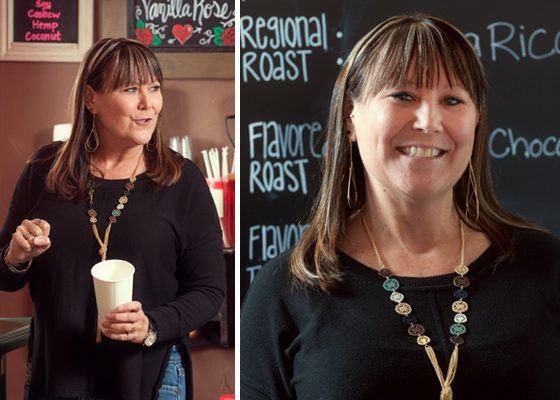 Barista
Lynn
Favorite Drink - Matcha Green Tea Chiller
Favorite Coffee Roast - Jamaica Me Crazy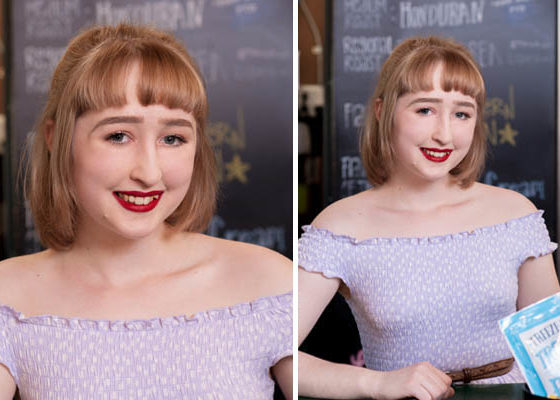 Barista
Avery
Favorite Roast - Blueberry Creme
Favorite Drink - Iced Lavender White Mocha
Favorite Coffee Quote - "I don't have a problem with caffeine, I have a problem without it!"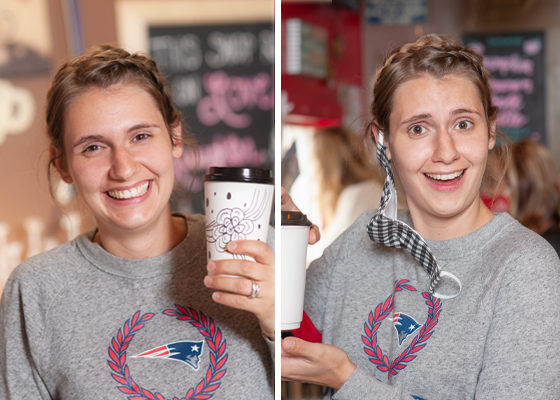 Barista
Emily F.
Favorite Drink-Combination of the daily brewed flavors.
Favorite Brew-S'mores
Quote: "How do I take my coffee? Strong and seriously very seriously."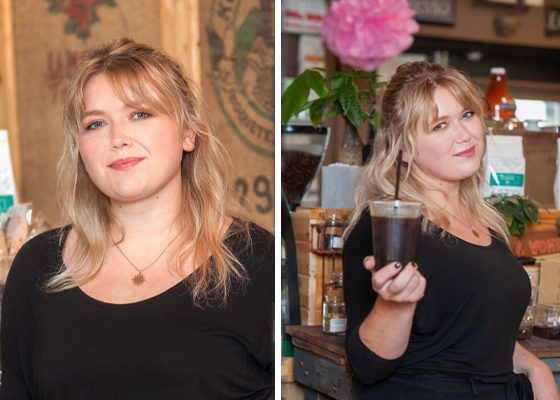 Barista
Emily R.
Favorite Drink-Iced Americano
Favorite Brew-Blueberry Creme
Quote: "Coffeeism...A cup of coffee is breakfast."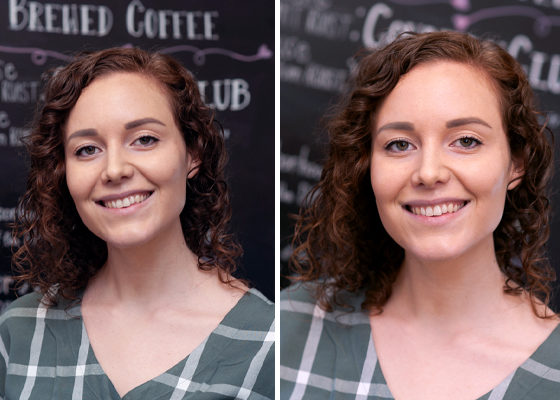 Barista
Alex
Favorite Drink - Cold Brew with an extra shot & Almond Milk
Favorite Roast - Blueberry Creme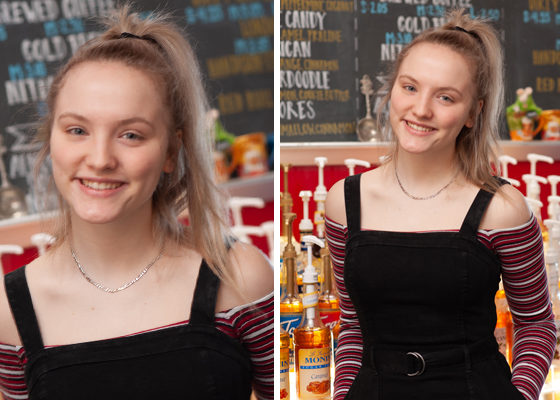 Barista
Willa
Favorite Drink - Iced mocha, caramel & hazelnut latte, with almond milk
Favorite Roast - Almond Amaretto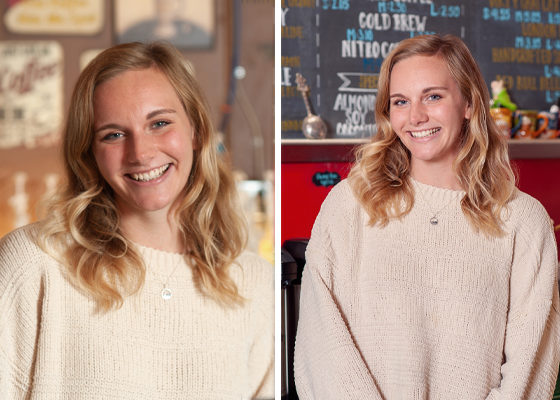 Barista
Callie
Favorite Drink-Iced White Mocha with Cashew Milk
Favorite Brew-Almond Amaretto
Quote: "My birthstone is a coffee bean!"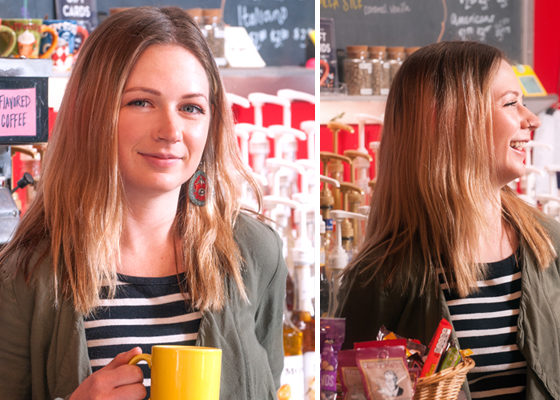 Barista
Megan
Favorite Drink - Cold Brew coffee
Favorite Coffee Roast - Halo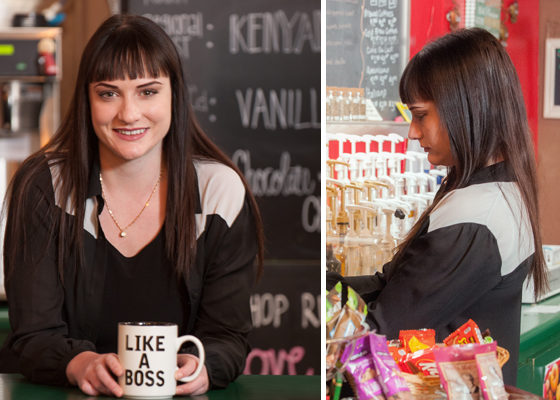 Barista
Kerrey
Favorite Drink - Salted Caramel Latte
Favorite Coffee Quote - "Procaffinating: The tendency to not start anything until you've had a cup of coffee."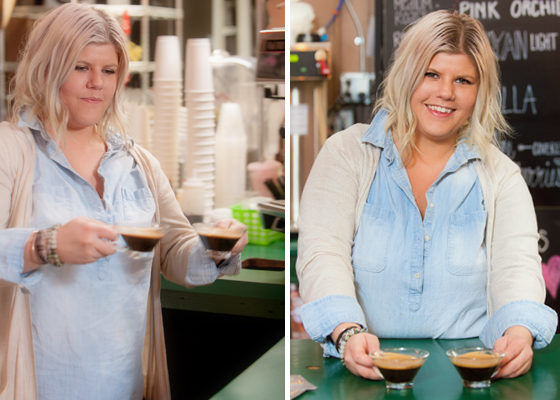 Barista
Kayleigh
Favorite Drink - Blueberry Banana Smoothie
Favorite Coffee Quote - "Roses are red-Coffee is good-Poems are hard-I need more Coffee"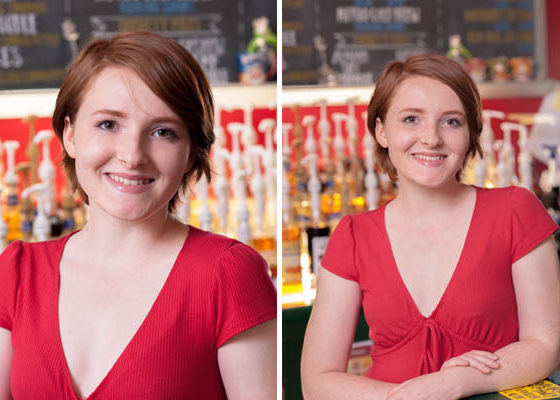 Barista
Brooke
Favorite Roast - Southern Pecan
Favorite Drink - Peanut Butter Mocha Chiller
Favorite Coffee Quote - "A good man can make you feel strong, full of energy and ready to take on the world. Oh wait, that's coffee!"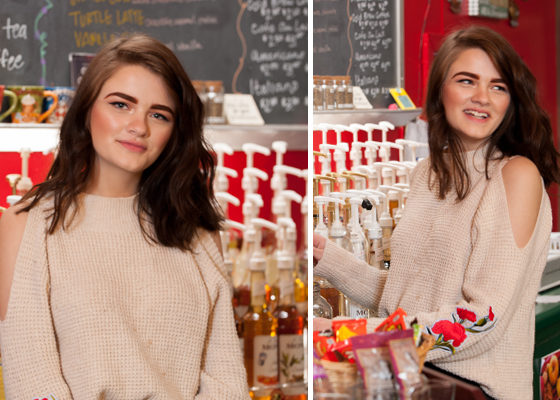 Barista
Molly
Favorite Drink - Cookies and Cream Chiller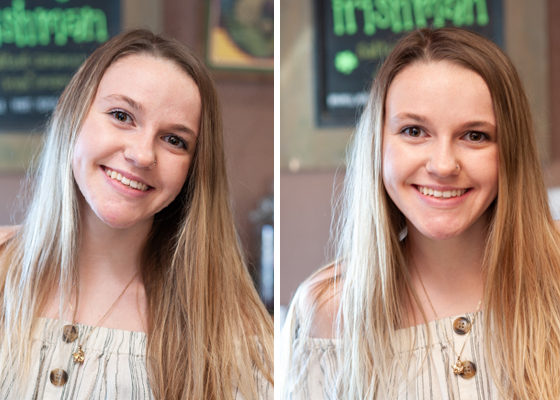 Barista
Katie
Favorite Drink - Banana Cold Brew with Coconut Milk
Favorite Roast - Field Club
Favorite Coffee Quote - "You can't buy happiness but you can buy coffee...and that's close enough."
Our Customers
We love our customers almost as much as we love our coffee!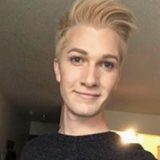 What a great little place with a fantastic staff! I got a berry smoothie, a banana and a cup noodles! I dropped my car off at the full service gas station across the street and I'll be in here editing for a bit. The new Dundee Film Streams and Kitchen Table are across the street! This is a great little Place for any kind of pick me up. From coffee - tea - snacks - pastries - energy drinks. There is a outside sitting area with shade and plenty of seating for a small meeting or get together with friends! :) 10/10 would recommend. This isn't my first time visiting. It was just the consistently great service/product that prompted me to write this review.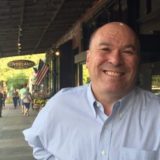 Stopped in after a particularly obscure foreign film over at the Dundee. Not only is this place dog friendly, it was nearly full of friendly pooches. Thankfully there were no dog fights!
We took our coffee outside and local resident Susie B was sipping a latte. I didn't want to bother her, but I gave her a quick word that I appreciated all of her help for Hillary. Sad!
I didn't even bother to look at the prices, but who cares? Starbucks has conditioned us to pay up for quality.
The decor is college basement chic.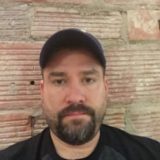 Add Dundee Doubleshots to the list of Omaha awesome coffee shop scene. Nesteled right off of Dodge and 50th (so easy in and easy out on your morning commute) resides Dundee Doubleshots - complete with a drive-thru. Another amazing local coffee shop serving caffeine right.
A quaint little coffee shop in Dundee. Feels homey and almost like a little diner/cafe. Service is outstanding and welcoming. It has outdoor seating that I can't wait to return and enjoy when the weather is more accommodating. Inside is small but comfortable. Many delicious coffee and smoothy selections. I had a mango smooth. Just fresh fruit, water and ice! So healthy and natural but the best part was it tastes amazing! They also have a little shared library! Books you can enjoy there or even one's to check out, return or add your own to share with others! I love everything about this place!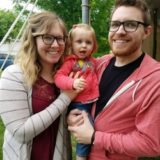 Customer service is great and we love supporting local businesses. We especially love the books available for patrons to read!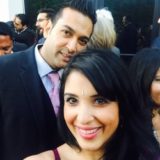 We came to Omaha for a business trip and desperately needed coffee. We found this cute spot on yelp and boy was I glad we went. They had the best illustrated menu on types of coffee drinks ever. Easy to understand as I don't always know what I want. Coffee was delicious but best of all the service was great.
Ami P.
Fremont, California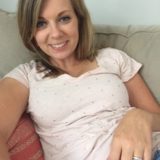 Such a lovely little coffee shop. The staff is super friendly and often remember their customers. The coffee is delicious and the service is fast! I love being able to walk from home but often use their drive thru when I am out. One of my favorite coffee shops in town!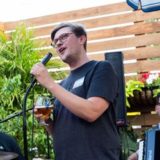 This is a tiny little coffee shop in an old laundromat, tucked off a busy corner in Omaha's historic Dundee neighborhood.
Of the several times I've been here over the years, the staff has always proven to be super friendly and will answer any questions you might have. They have all your favorite coffee and espresso drinks plus a decent selections of snacks like bagels and donuts. There are usually a few locals (usually an older crowd) milling talking about the neighborhood as well.
I always order the Kona-blend because, well, Kona is the best. Definitely stop by here if you're in the area. If you're in a rush, they also have a drive through.